If you're following me on Instagram, you'll know that I recently traveled over 8,000 miles to surprise one of my best friends for his 30th birthday. He happens to be deployed in Okinawa with the Marine Corps, so I took the opportunity to stay at the best hotel in Okinawa, The Ritz-Carlton Okinawa. While the Ritz-Carlton Okinawa is a bit of a hike from Naha Airport, once you make it up to the Nago City area, you won't want to leave. Hopefully, this Ritz-Carlton Okinawa hotel review helps you decide where to stay in Okinawa when you plan your trip to this beautiful Japanese island.
Where is Okinawa?
I remember the first time I heard of Okinawa was watching Karate Kid II where Daniel and Mr. Miyagi travel there. The Okinawa Prefecture is actually a chain of more than 100 islands situated south of Japan's mainland and Northeast of Taiwan. Okinawa's main island is home to more than 1,000,000 people and has been a strategic location for US armed forces since the end of World War II.

Getting from Naha Airport to the Ritz-Carlton Okinawa
To get to the Ritz-Carlton Okinawa from Naha is about an hour and fifteen-minute car ride. I opted for a taxi, which ended up being approximately 15,000 yen ($140). The Ritz-Carlton also offers private limousine transfers for 18,000 yen ($165), or the most economical option is the airport bus which costs 1,600 yen ($15) but also takes nearly 2 hours to get you from Naha Airport to the Ritz-Carlton Okinawa.
Checking In to the Ritz-Carlton Okinawa
I arrived at the Ritz-Carlton Okinawa just before 3 PM on a chilly windy day. The entire hotel lobby area is big and open, and that meant waiting to check-in was a bit chilly. Luckily I was greeted with a warm towel and a small cup of hot tea. After a pretty quick check-in process, I was escorted to my room on the 6th floor overlooking the East China Sea and the championship golf course.
Best Hotel in Okinawa: Ritz-Carlton Deluxe Room
The deluxe room at the Ritz-Carlton Okinawa is the most affordable room they offer. I got lucky that my room was on a high floor giving me a stunning view of the Kise Country Club golf course and the crystal clear Nago Bay. If spectacular views are part of the consideration when deciding where to stay in Okinawa, then the Ritz-Carlton Okinawa won't disappoint! I opted for two queen beds since my friend would be joining me after my surprise on my second night in Okinawa. I loved the design of the room, and while the shower could have been a little larger, I still loved the rain style shower head.
Best Hotel in Okinawa: Ritz-Carlton Concierge Service
You would think that planning a surprise birthday celebration from over 8,000 miles away would be pretty difficult, but thanks to the incredible concierge at the Ritz-Carlton Okinawa and one of my friend's platoon members everything went surprisingly smoothly! Having good service is what determines the difference between a good hotel and the best hotel in Okinawa, and the Ritz-Carlton Okinawa really hit the mark. I exchanged emails with the concierge before my arrival in Japan and set up dinner reservations and tee times so we would have plenty of activities during my somewhat short stay on the west side of the Pacific.
Where to Stay in Okinawa: Ritz-Carlton Dining
The Ritz-Carlton Okinawa was my third Ritz-Carlton property in Japan and by far my favorite for its different dining options. If you're anything like me, and food is a crucial part of your experience when traveling, then look no further than the Ritz-Carlton when deciding where to stay in Okinawa. There are three main restaurants in the Ritz-Carlton Okinawa: Chura Nuhji, which features a menu changing daily focused on Italian style with local ingredients, Kise, which is Tepanyaki style featuring wagyu beef and local seafood, and Gusuku, which features Okinawan style food and is home to the Ritz-Carlton's breakfast and lunch offerings, plus the lobby lounge and the bar.
My favorite was Kise, so much so that I ate there for dinner twice during my 4-night stay. Like Chura Nuhji, the menu changes daily based on what is available at the market. My favorite dish by far was the Wagyu sirloin. If you are looking for a place to dine off property, we had a fantastic meal at Warren & JJ's Place. Warren and JJ's fuses Cajun and Asian food impeccably and is one of Okinawa's best-kept secrets. They donate at least 90% of their profits and frequently travel to Tawain to help feed the growing homeless population there. Not only is the food good, but the family that serves it welcomes you in like one of their own. Reservations for Warren & JJ's Place can be made here.
Best Hotel in Okinawa Activities and Amenities
Because the friend I surprised in Okinawa is a pilot in the Marines, and had a flight the afternoon I arrived, I had basically a whole day in Okinawa to myself. There is nothing better after 32 hours of flying than a massage and some time in the sauna. So I booked myself a massage, which was fantastic, and enjoyed the lovely Ritz-Carlton Spa for a few hours. Once I accomplished the surprise, I knew we would be playing a lot of golf since my friend and I have been playing golf together for probably 15 years. Whenever one of us visits the other, it involves golf one way or another, so I had the concierge at the Ritz-Carlton set up a couple of tee times at Atta Terrace Resort and Kise Country Club. While both courses were nice, I preferred Kise Country Club as it was in better shape and had much nicer rental clubs.
Booking the Best Hotel in Okinawa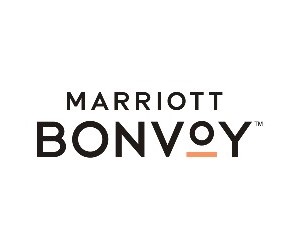 You may think that booking a room at the best hotel in Okinawa will cost you an arm and a leg, but as this is my third Ritz-Carlton property in Japan, I have found that they are all fairly reasonably priced compared to some destinations. If you are booking well in advance, you can find availability at the Ritz-Carlton Okinawa for less than $300 per night when booking directly with Marriott. If you have the American Express Platinum Card, you can book the best hotel in Okinawa as part of their Fine Hotels and Resorts program and get free breakfast, early check-in and late check-out, and a $100 spa credit included. You could also always check Hotels.com to see if they have any special rates to save you some money.
Is the Ritz-Carlton the Best Place to Stay in Okinawa?
With only a handful of 5-star resorts on Okinawa, I would be hard-pressed to imagine any of them offer a better experience than the Ritz-Carlton Okinawa does. Visiting Okinawa in the low season of late January meant there were fewer people around the hotel, but the outdoor pool and beach were also closed. I don't know if I have visited any hotel where the food and service were so consistently good. When consistency and high-levels of personal service (like the concierge, restaurant hostesses and servers remembering your name) go a long way in creating an amazing experience for guests, I say the Ritz-Carlton Okinawa is the best place to stay in Okinawa.
Planning a Visit to Okinawa? Pin This!