It's amazing how much easier it is to come up with 25 useful holiday gift ideas for women travelers than it is for men who travel! With Mallory's help, I compiled a list of 25 gifts that any woman who loves to travel will be sure to love! Luckily a lot of stuff can be found on Amazon, so even if you wait until the last minute you are sure to get her something she will love! Please note I am an affiliate of some of these companies and will earn a small commission should you decide to purchase a useful holiday gift using my links.
5 Useful Holiday Gift Ideas to Keep Her Comfortable
1. A Comfortable Pair of Shoes for Traveling
Mallory's goto shoes are the Nike Pegasus running shoes. If you're walking through an airport like Hong Kong that seems to be miles long, comfortable shoes are necessary!
From $99 Available on Amazon
2. Lululemon Pants Made for Adventure
These "On the Fly" pants are perfect for travel. They have 4-way stretch technology and are made of a naturally breathable fabric.
$118 Available on Lululemon
3. Mallory's goto Neck Pillow for Travel
Most airplane seats aren't very comfortable, even some of the business class seats I've sat in. When comfort is your number 1 priority don't leave it to chance make sure you come prepared with a comfortable neck pillow, so you aren't that guy or gal sleeping on your neighbor's shoulder!
$11 Available on Amazon
4. A Cozy Sweater
The temperature in airplane cabins can vary drastically. That is why it is essential to be prepared for a variety of conditions. This stylish sweater will keep her looking good and warm should you end up on one of those flights that happen to double as a freezer.
$178 Available on Lululemon
5. Sleep Mask
There is nothing worse than settling in to take a nice long nap on the plane and someone nearby opening the window letting a blast of bright light in. You won't have to worry about that with this silk sleep mask.
$10 Available on Amazon
Electronic Gifts for the Female Traveler
These electronic gifts from phone accessories to cameras will ensure she has the latest tech to travel with.
6. Moment Lenses
These lenses for your iPhone or Samsung Galaxy will make that amazing camera you have in your pocket even better. There are wide-angle, telephoto, and macro lenses that you add to your existing phone allowing you to change the field of vision without losing the quality. One thing to note is you do need the Moment case to be able to attach these lenses. If you use the link below you can get $15 off your first purchase!
From $89 Available on Shop Moment
7. A GoPro Hero 8 Bundle
With the in-body stabilization upgrade the GoPro Hero 8 received, this action camera should now be considered a real competitor to phones and even entry-level cameras. With a bundle holiday gift, the jet-setting lady in your life can vlog, take selfies, or whatever her heart desires with a small convenient camera for traveling.
$405 Available on Adorama
8. A FujiFilm Instax Camera
The popularity of the instant camera has recently soared again with FujiFilm leading the way. I recently gave away one of these and the response was overwhelming! This is a fun way to capture a memory and have the instant gratification of holding it in your hand. Also great for scrapbookers, or those who love doing flat lay photography! The one linked below also puts a cool retro styling on the new instant camera.
$120 Available from Amazon
9. Bluetooth Noise Canceling Headphones
Nobody likes sitting next to the guy who snores, or a crying baby on an airplane. Let your loved one tune out with these Bose Bluetooth Headphones. I wrote about why they were necessary in my post about airplane etiquette. I don't leave home without my Bose QC35 II Wireless headphones.
Currently 20% off at Target!
10. Keep Her Charged up with a Mophie portable battery
My Mophie is one of the things I don't leave my house without. There are so many occasions where having a little extra power for my phone saved the day. This is one of the most useful holiday gifts you can give her. There is currently an amazing deal on the Mophie XXL which gives you up to 8 recharges on Amazon.
Currently only $31 Available on Amazon
Keeping Her Organized During Her Travels
Sometimes staying organized is a full-time job. Being organized during travel is important because it allows you to maximize your space during packing so you can take what you need, but also bring back souvenirs. It will also make sure you don't leave anything behind!
11. Zoppen Passport Wallet
Most passport wallets can hold your passport, a little cash, and maybe 2 or 3 credit cards. This is quite possibly the best passport wallet I've seen, and it looks good too. It has space for ID Cards, Credit Cards, cash, your passport and even your boarding pass. The best part though is the price, only $16.99.
$17 Available on Amazon
12. A Cord Burrito
Keep all of your charger cords organized in this cord burrito, so you don't end up with a tangled mess of iPhone, iPad, GoPro, etc. cords when you get to your destination and need to charge up.
$20 Available on Amazon
13. A Travel Bag for weekend getaways
Mallory loves her Vera Bradley Weekender set. She can fit more than enough clothes in the duffle for a long weekend, and the makeup bag ensures nothing will spill on her clothes. This is the bag set she has traveled with on most of our short trips this year.
Duffel Bags from $78 on Amazon Make Up Bag from $40 on Amazon
14. A Journal for Her Travels
Soothi handmakes each leather journal with love. They offer many different styles, but one thing is for sure every journal is very high quality and will inspire her to put the pen to paper and create, whether its a story, sketch or notes these journals will inspire creativity. Use code "passports2life" at checkout for a discount!
From $38 Available on Soothi get 15% off when you use this link!
15. The Perfect Carry On
We were able to spend more than 2 weeks traveling through Europe by train thanks to the Away Bigger Carry On. The indestructible bigger carry on is perfect for extended travel or even just a weekend trip, and it will stand up to the punishment that airlines put it through if you decide to check it. Away Travel has a ton of colors and my favorite, the aluminum will be sure to get you tons of compliments when you're strolling through the airport on your next trip!
Starting at $245 on Away Travel
Holiday Gifts to Keep Her Feeling Fresh During Travel
16. Sephora Eye Masks
The Lotus Eye Mask moisturizes and soothes to reduce the signs of fatigue and strain for a fresh, hydrated appearance. These are perfect for coming off a red-eye or long-haul flight looking and feeling great.
$5 Available at Sephora
17. Aesop Arrival/Departure Travel Kits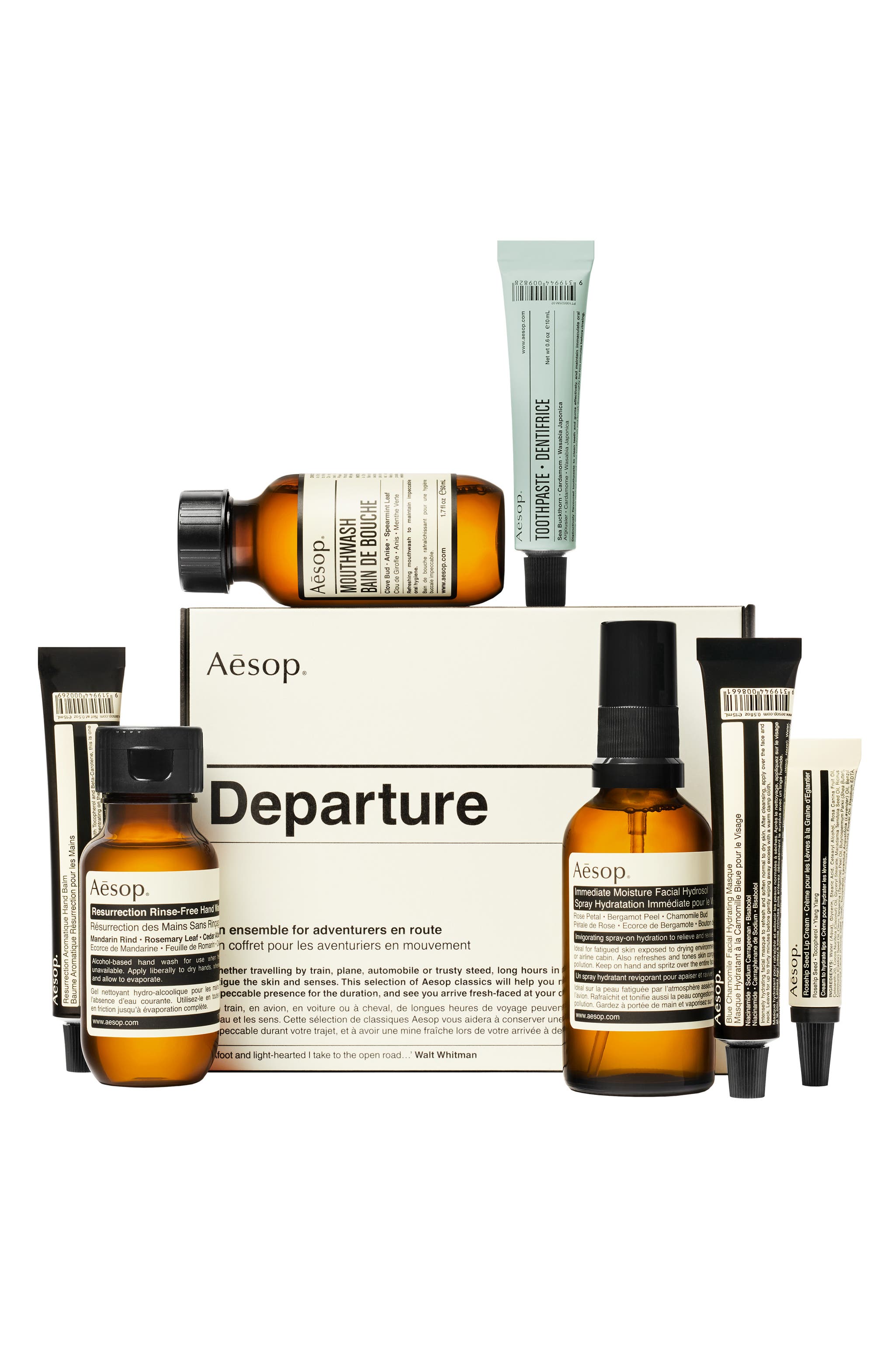 One way you can be more sustainable during your travels is by bringing along your own toiletries. If you prefer to travel using only carry-ons as I do, this can be a challenge, but with Aesop's Arrival Kit and Departure Kit, you can always bring along high-end great smelling toiletries. You can find both at Nordstrom, the arrival kit is $35 and includes Shampoo conditioner, body wash, and lotion, while the departure kit is $53 includes amenities to keep you and your skin feeling great during long flights such as the rinse-free hand wash, toothpaste, mouthwash, hand cream, hydrating face spray, a face mask, and lip cream.
BONUS: Get Aesop's no-rinse hand-wash A higher-end version of Purell, with Aesop no-rinse handwash you'll keep your hands clean when traveling $21.50 Available on Amazon
18. Kiehl's Ultra Facial Cream
A 24-hour moisturizing cream that not only reduces moisture loss but also continuously draws moisture from the air keeping your face smooth and moisturized. This cream is a lifesaver on ultra-long-haul flights since the humidity on airplanes is so low it dries us out. The travel-size can be found at Nordstrom for just $18!
Travel size is $18 and the Full-size is $50 at Nordstrom
19. Burt's Bees Sensitive Face Wipes
One of the things I hate most is coming off a flight feeling greasy. These sensitive wipes allow you to clean your face without drying it out. They also smell really good!
$3.50 Available on Amazon
20. Dry Shampoo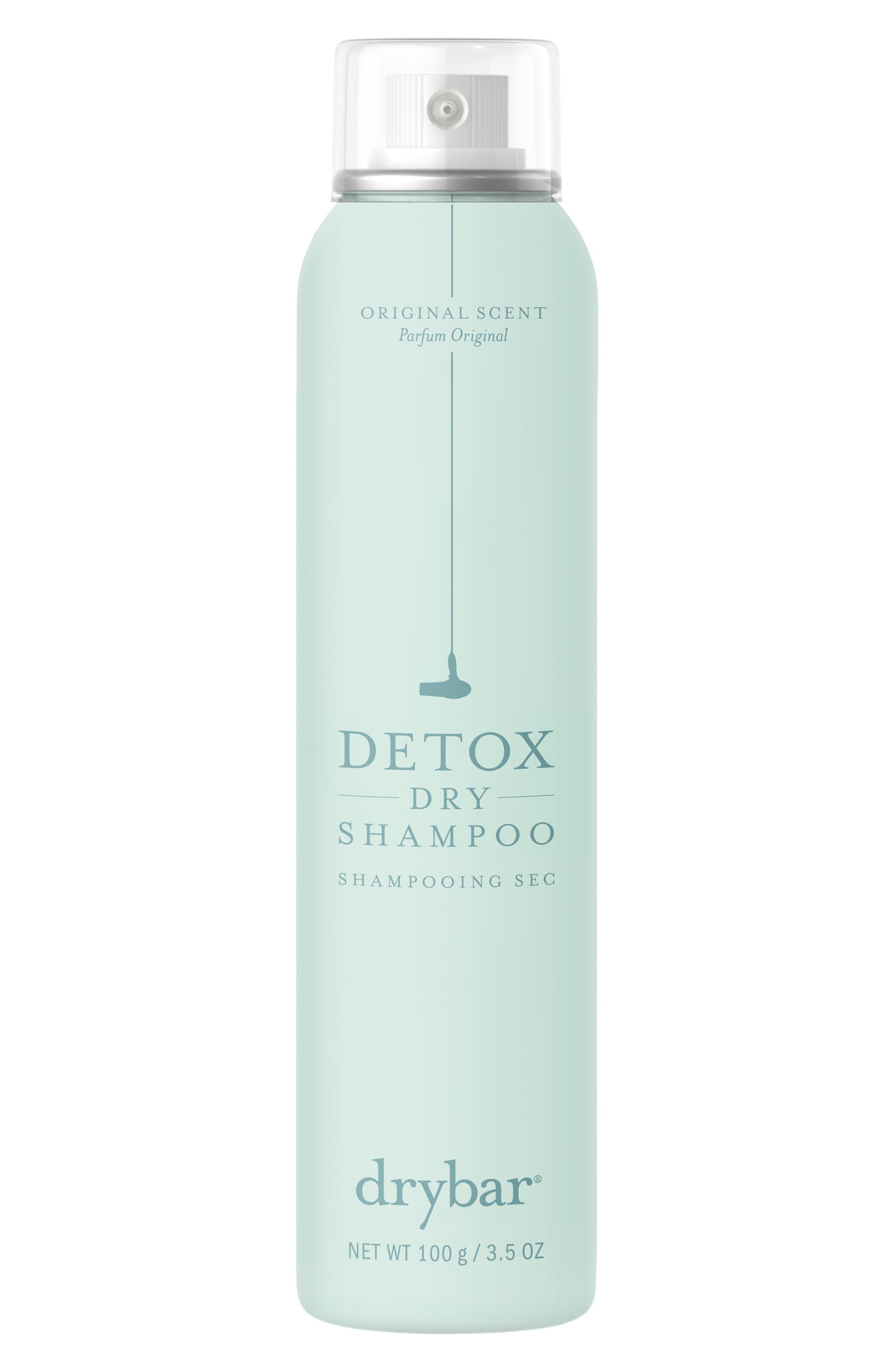 Unless you're flying on Emirates A380 or Etihad's A380 in first class where there is a shower, its inevitable that you'll find yourself looking and feeling a bit greasy after a long flight. Drybar's super absorbant dry shampoo will absorb oils and leave your hair looking and feeling great. The travel-size is available at Nordstrom for just $13.
Useful Stocking Stuffers for Women who Travel
These small gifts will put a smile on her face when she dumps out that stocking Christmas morning.
21. Carry-On Cocktail Kit
Coming in 5 different flavors of classic cocktails, a poorly mixed drink on the airplane is a thing of the past. You want an old-fashioned at 35,000 ft? You got it. Moscow Mule? No Problem. These are perfect for your significant other's stocking, now comes in two packs too so you can have one for yourself!
$36 For a Two-Pack Available on Amazon
22. Champagne Gummy Bears
These little gummy bears are infused with Dom Perignon! You get flavors of both Brut and Rose when you bite into them and they are sure to go quickly!
3 pack gift set available at Neiman Marcus for $28
23. Collapsible Water Bottle
Want to stay hydrated and be environmentally friendly? This collapsible water bottle will make it through TSA, and you can refill it as many times as you need to. It also takes up barely any space!
$24.95 Available on Amazon
24. Flamingo Floating Drink Holder
Perfect for her next tropical vacation. I can see it now a Pina Colada floating right next to Mallory in this bad boy!
$10 for a pack of 3 Available on Amazon
25. Tile
These things are great for finding your keys, phone, bag, and you can track it on your phone, so you'll never have to wonder if your bag made it on the flight again!
$26 for a two-pack Available on Amazon
Hopefully, this holiday gift guide for women who travel either gave you some ideas of things you didn't know you needed or will help you buy a useful holiday gift for the woman in your life who loves travel. Either way, I hope you all have a happy holiday season spending time with those you love and if you're lucky visiting somewhere new! We have some exciting trips coming up, and I can't wait to share them with you! Make sure you're following along on Instagram and Facebook, so you don't miss any of our journeys!
Pin this for ideas for birthday and holiday gifts for traveling women!